Home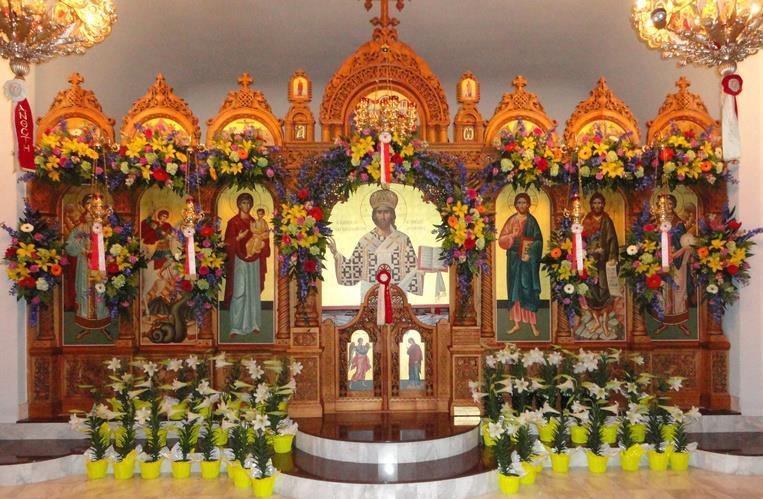 Our Mission: To maintain, proclaim and teach our Orthodox Christian Faith and Tradition to the faithful and all those who seek to become one with God.
Welcome! If you are a new member of our parish or are considering membership, this site will acquaint you with what our parish offers to those who give it support and sustenance. If you already belong to the church, we hope they will provide you with the assurance that your gifts of time, talent and treasure are received with profound respect and are utilized to maximum effectiveness. Message us with any questions or if there is anything we can do for you!
---

Upcoming Services & Events
An applicant must be an ACTIVE****and PARTICIPATING member in good standing of St. George Greek Orthodox Church of Hollywood, for a minimum of two consecutive years from the date of the application. (i.e. For the present year, the applicant or his/her immediate (parents or legal guardian) family must be current on their amount due to St. George Greek Orthodox Church at the time the application is submitted to the scholarship committee, and, also, at the time the scholarship award is presented to the recipient.) For the year immediately prior to the present one, the total pledge amount must have been paid in full during that year.
The due date for the scholarship application is Friday, June 30, 2021. We want to give the opportunity to all eligible seniors of our parish to apply.
Online Chapel
6th Wednesday after Pentecost
---
Services Schedule
Sunday services begin with the chanting of Matins at 8 a.m. follow immediately by The Divine Liturgy at ~9:15 a.m. All parishioners and visitors should follow the guidelines posted to ensure the safety of all during this time. Speak with a parish council member onsite or contact our office for further information on our guidelines.